We provide the training. You show up, get stuck in, and make memories for life. Sounds fun? Worthwhile? It is.
To volunteer please click here and fill in the yellow form.
You'll get more out than you put in
Whatever your skillset, lend a hand for as little or as much time as you can spare, and we promise you'll get more out than you put in. Our volunteering opportunities are as varied as you! Because whether you're helping a leader to run an activity in the local town hall, organising a night away, or buttering 120 slices of bread a group of very hungry eleven year olds – no two meetings are the same. The difference you make, though, is always great.
Make a difference, volunteer today
You don't need to be Bear Grylls to join us. Our door is open to people of all ages, genders, races and backgrounds, and we're only able to change lives because people like you lend a hand. We're talking about tea makers, tidy-uppers and skill sharers. We're talking about mini bus drivers and first aiders. We're talking about students who want to boost their CV, and parents who volunteer so they can spend more time together as a family.
All our activities are run by volunteers, who might join us because they want to try something new, make friends, spend time with their children or learn new life skills and experiences.
Do you want to do something good for your community and help our Young People keep their bodies and brains active and happy – whether that's by scaling mountains, sharing skills or serving tea.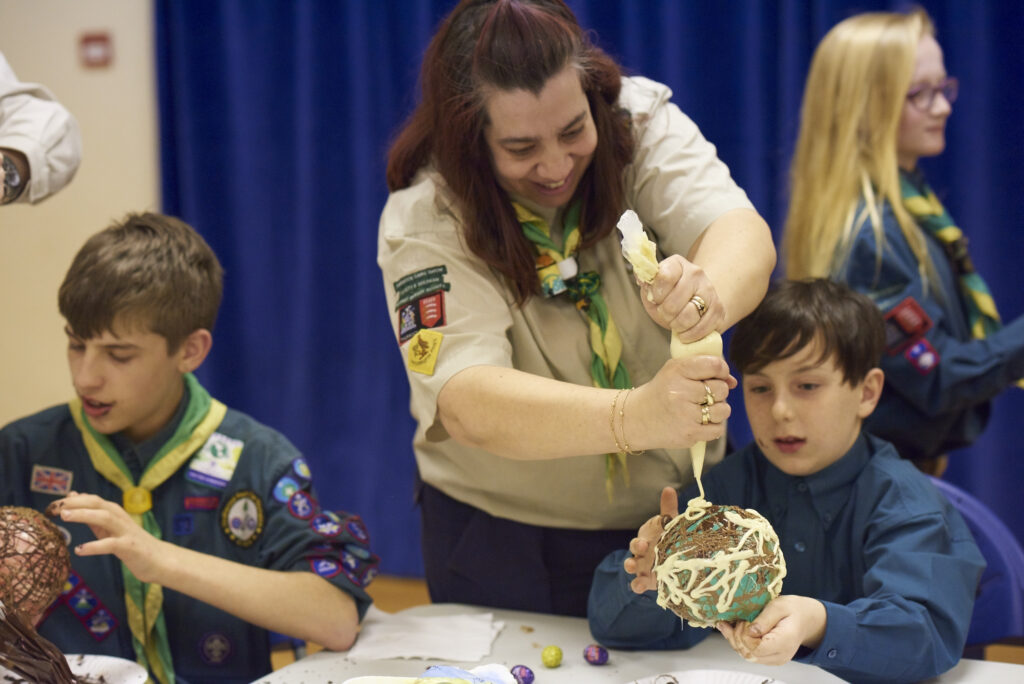 There's lots of ways you can help
Young Leaders
Our Young Leaders are aged between 14 and 18yrs and help out in our Scout Groups.
Adult Leaders
Our Adults Leaders plan and deliver the weekly activities to our Young People, no experience is required a full training programme is available.
Executive Committee
Each Group is run behind the scenes by an Executive Committee, who look after the finances, safety, building maintanence, training, recruitment etc
District Team
Our District Team look after all the Groups in the District, providing all the Support and Training required to run Scouting.
Instructors
Are you qualified to teach any #SkillsForLife to our Young People or Leaders, such as First Aid, Water Sports, Climbing, you could join our Instructor Team.
Support Units
Do you have a background in Scouting and want to join our SASU Team. With no affiliation to a particular Group the SASU support all Groups in our District.
Does any of this sound interesting ?
All our volunteers end up making a huge difference to young people's lives – gifting them with skills for life, and learning a whole lot about themselves along the way. This is one of the most fun, rewarding and positive things you can ever do. You can give as much or a little time you like and we will match opportunities that fit your skills and time available. If you would like to have fun and make friends, earn professional qualifications and make a real difference to the lives of young people please contact us
'For anyone thinking of becoming a Scout, I say, go for it, come and join the big adventure.' – Bear Grylls.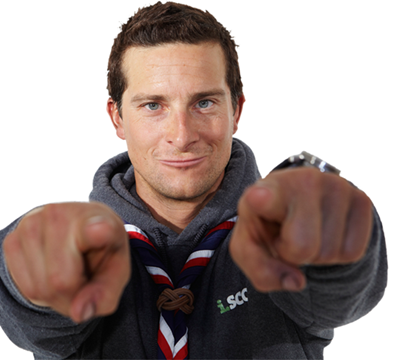 ---
Volunteering for Scouting is easier than you think. Whether you can spare a few hours a week, a month a day or a year, we have hundreds of opportunities both behind the scenes and working with young people. With full support and training, you can experience the fun, friendship and adventure of Scouting for yourself, all on a flexible basis.
Every year we help over 450,000 young people in the UK enjoy new adventures; to experience the outdoors, interact with others, gain confidence and have the opportunity to reach their full potential. And it's not just young people who can get in on the action.
Volunteer today and make a positive impact in your community.
We have a huge variety of roles to suit everyone, and whatever you choose, we'll make sure you're properly trained and supported.
Working alongside our youth members are thousands of adult volunteers, with a huge variety of roles and opportunities available. Why not strengthen your CV while making a real impact on the lives of young people? How much time you give is up to you, and you don't need any previous experience.
Does any of this sound interesting ?